Rae's Commissions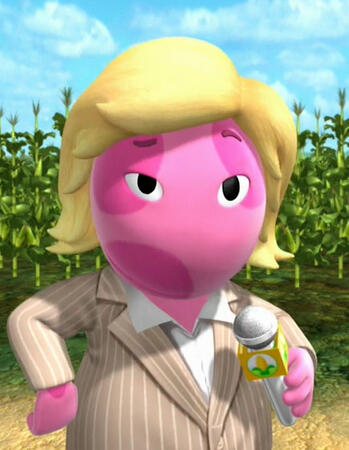 "Hey kid, ya want some art?"
Prices
Sketches
I'll sketch whatever ya want for 10$ USD per character, per sketch. if you want it colored, throw me an extra 5$ and i'll add it in. No proper backgrounds though, sorry.
icons / bust shots

A bust shot drawing of a character, or art designed to be used as an icon. 10$ USD each, no additional charge for backgrounds, transparent alts or anything.
half-body
Pretty much what's on the tin; art that shows up to half of a character. Costs 20$ USD each, 10$ for an additional character.
Simple/abstract backgrounds come at no extra charge.
Full-body
Art that shows the whole character. 30$ USD per character, with no extra charge for simple or transparent backgrounds. Complex backgrounds/setpieces are an additional 20$ USD.
Reference Sheets
Art that serves as a fullbody reference for a character. 60-80$ depending on complexity, with 10 additional dollars per alt outfit or expression on the sheet.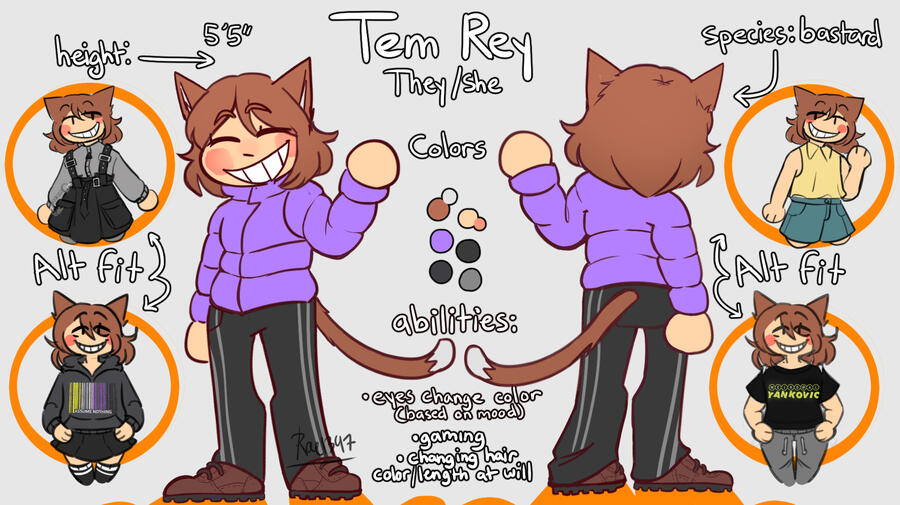 I usually accept payment through paypal at paypal.me/rae1347.
I'm Rae, an artist and novice animator. I do things and draw stuff and make lots of characters and talk about the characters doing things and write run-on sentences when i don't know how to describe myself.
to quote the looney tunes, i have "pronoun trouble". i usually go by she/her or they/them for simplicity, and express my inability to settle on a gender by making way too many sonas or synpath characters. i'm pretty much drowning in them.
i'm BIPOC (black, lakota/ojibwe and european mixed) and pan. just putting this here so i don't get myself cancelled lmao
i don't usually use them, but other names I go by online include "timmy" or "tim". One friend even calls me "narancia". I sincerely don't mind being called any fem, masc or fictionally aligned names, and welcome new nicknames to add to my collection.
I don't really have any triggers or squicks to speak of. in terms of a dni list, i give just about everyone respect as long as their interests don't hurt others.
interests include; art (go figure), cartoons, music, reading, writing and lots of other things. especially talking to folks about things they're interested in.
chatting with friends, mutuals and new people brightens my day big time.
Commission TOS:
things i'm fine with drawing:
ocs (original characters), fandom characters/ characters from existing media, gore, aesthetic and pinup art. pretty much anything that doesn't fall into the "won't draw" category
things i won't draw: nsfw art, copying another artist's style (shows or comics are okay though!), realism, drawings that focus heavily on quadrupedal/feral animals, anything political
same as other artists, i reserve the right to turn down a commission that makes me uncomfortable.
you can use any of my art as icons, banners, upload to toyhou.se etc. as long as you credit me! i don't mind that stuff at all!
extensive or overly detailed changes to a drawing past the sketching phase are subject to additional fees.
you cannot use my art as part of any NFT, cryptocurrency or blockchain-related project under any circumstances.